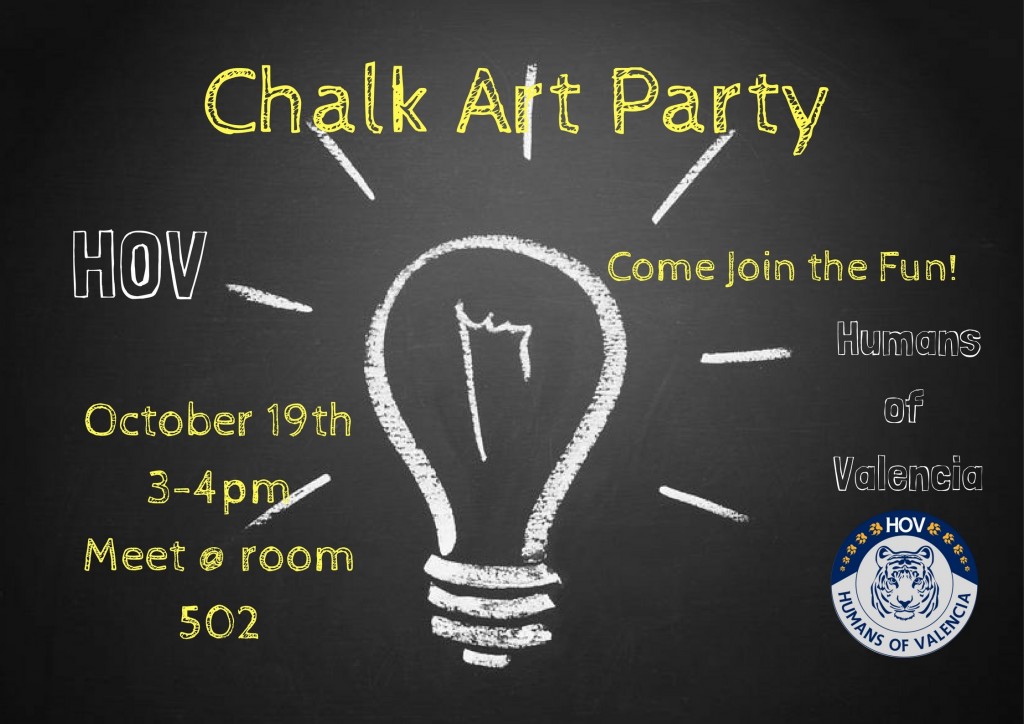 HOV Meeting notes weeks 2 and 3
Rally

Music

Coordinate dates for rally

Tiger mascot spreading HOV news

Complement papers, complimentary box, pre written compliments to pass out and take.

Sign up to HOV REMIND

Redesign the emblem – change 2 paws to HOV

Design shirts for this year with new emblem

Blue hoodie with white logo

White shirts with blue logo

Design puzzle pieces

Get others to design them

They are due by monday

Talk to freshman about submissions

Talk to Mrs. Millan about a computer in the library for HOV
August 31st 2016 Meeting Mins:
Assembly 2nd semester

Festival celebrating different cultures

Band and choir performance at festival

Tie dye shirts blue and gold

Welcome people at the gates

on wednesday

mornings

And at lunch by dressing in mascot outfits and dancing around the quad

Welcoming's will begin once we have materials needed

Advertise in tiger tube

Interview each week with a different member

Possibility of another rally

Themes for each month of the school year

September is welcome month

Chalk drawings (talk to dean Vasquez and Dr. Watkins)

Once a month draw and decorate theme

Create a tiger mural using student decorated puzzle pieces

Pieces will be handed out on

september 7th

@ the after school meeting

Pass along pieces to your friends and have them decorate it as well they do not have to present

Present story of your drawing on the 19th @ lunch and watch the mural come together

Segment on tigertube

Volunteers for lunch activities and people to talk with ASB

Contact mr.lee about the avid pictures from last year

Create a hashtag

Create an Emblem

Create patches to hand out at welcomings

Create a slogan

Begin collection of photos and blurbs

Page in yearbook

Next meeting on wednesday september 7th from 3-4

Monday lunch meetings will begin the

19th of september
Monday May 16th 2016- We need your help with the rally! Come see Ms. Schiff!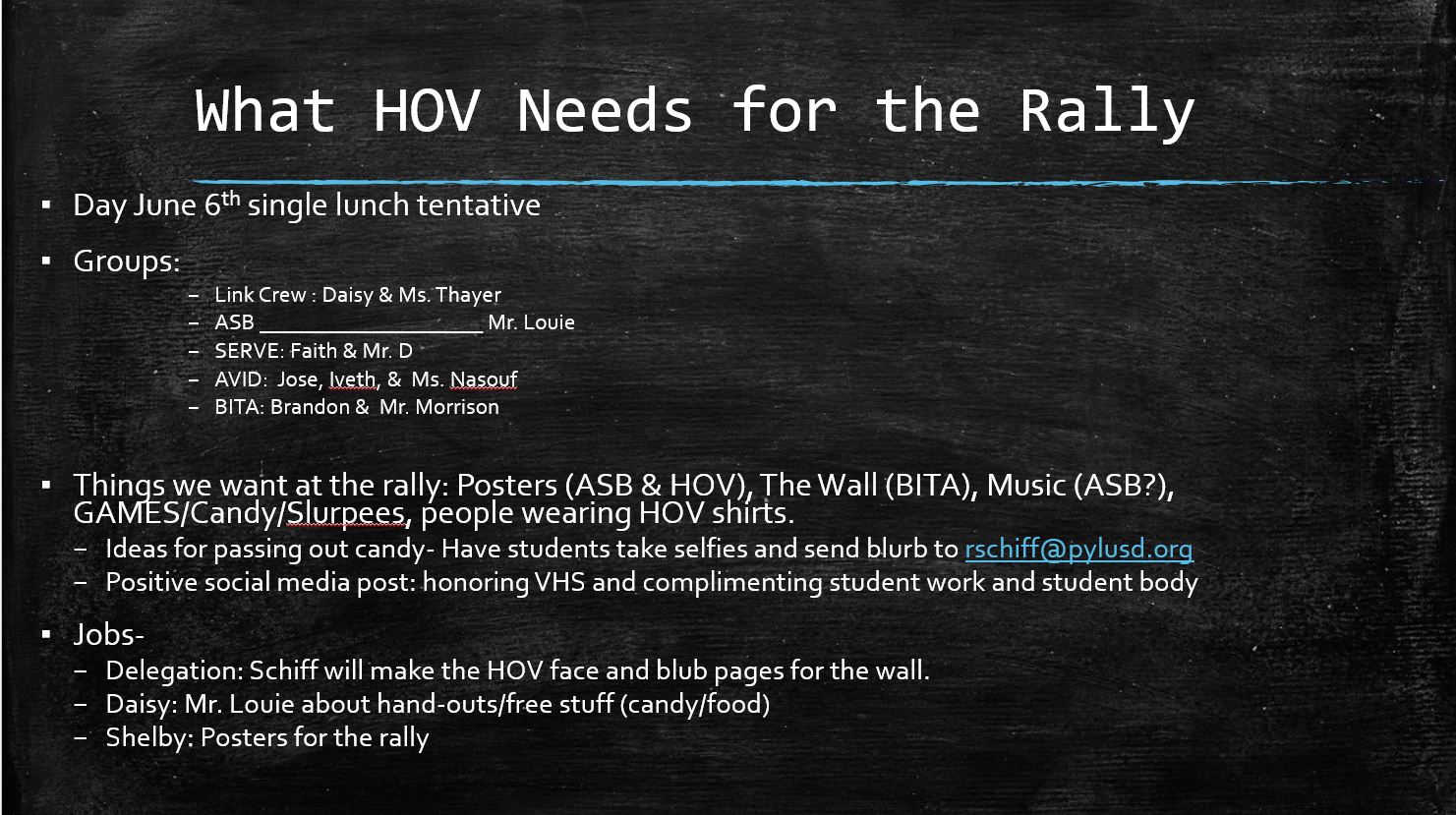 Monday May 9th 2016- Can't wait to see you!
Monday May 2nd 2016- Come!
Monday May 2nd, Humans of Valencia is having an "Upload Yourself Party" in room 502 at lunch. Come to room 502 to get yourself uploaded and make sure your story is told! Also, if you are helping with student leadership, please come to Ms. Schiff during break ANY DAY!
HOV had approximately 80 people show up to the last event… this is one campaign you do NOT want to miss!
Monday April 25th- First meeting!
-What we covered: Who we are. Our mission. What we need.
-What HOV students/staff are asked to do: Come up with  ideas, create submissions for our website (rschiff@pylusd.org), help build our HOV wall for our rally, leadership can create events and spirit days with Ms. Schiff's involvement. Have students find information on responsible media use and create a presentation for the next meeting and that we can share online.
How to submit an HOV profile:
Email rschiff@pylusd.org your story/blurb and a photo of yourself (in the same email please). We would appreciate no selfies. In addition,  only send appropriate content and understand submissions are not a guarantee. You are submitting with the understanding that submissions may be edited for content. Thanks!