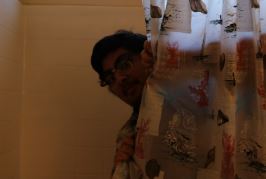 Why do you like being at VHS?
There's a lot of people there and so that means different types of personalities and talents.
How has being at VHS enhanced your life?
I met the same people who has the same passion as I do such as film and music.
What is something people may not know about you that is special or unique?
I'm a musician and filmmaker.
Is there something that has surprised you about VHS or the community at large that makes you happy?
Umm there's no bullying on the campus
Romance films, food, music, and friends
Anything else you might think of

Is there anyone at school you make music with?
Umm Glen, just him.